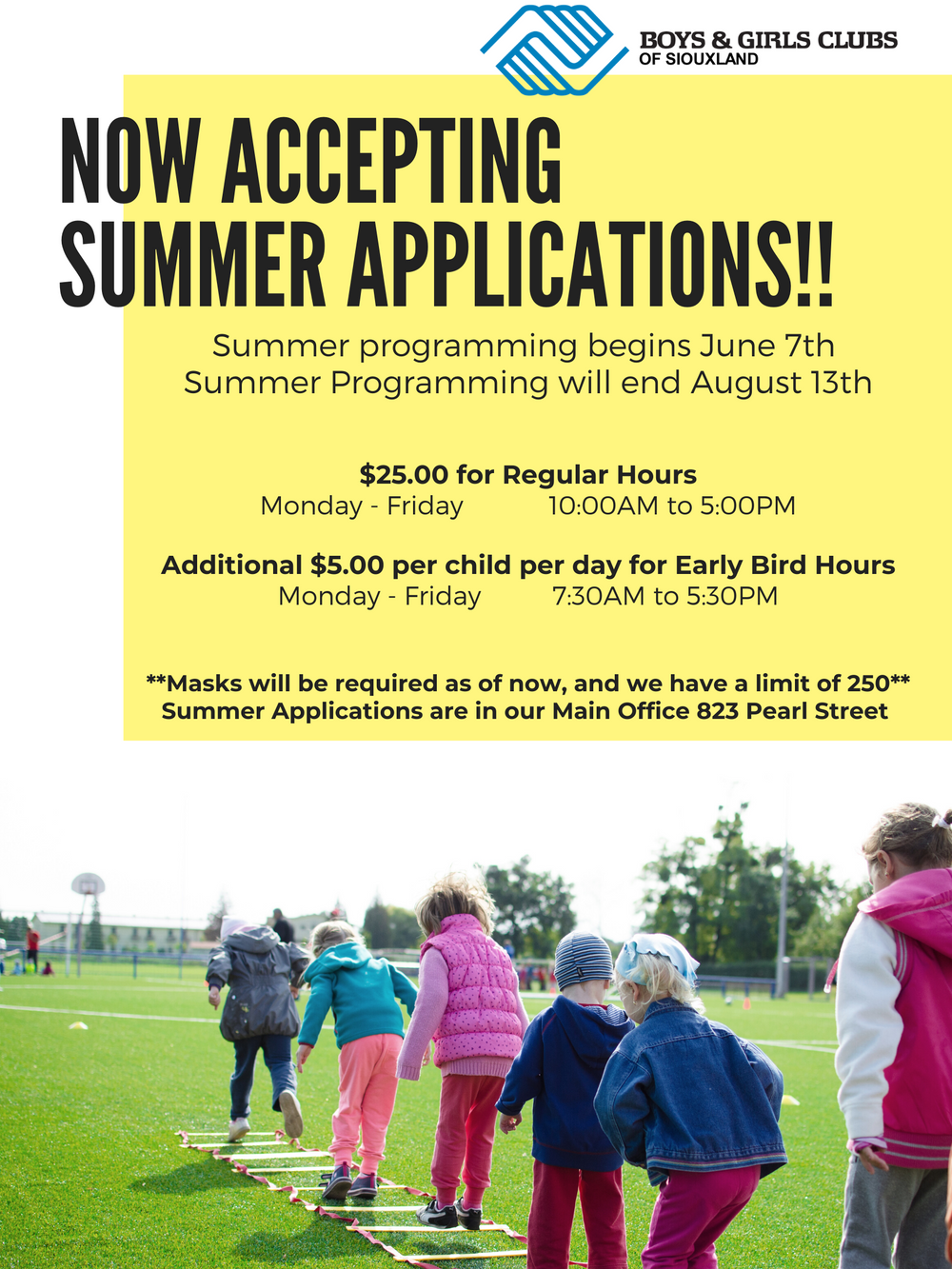 Are you looking for somewhere for your kids to go this summer where they can continue to learn and grow?! Send them to the Boys & Girls Clubs of Siouxland! We are now accepting applications for our 2021 Summer Program Season! Starting June 7th through August 13th, send your child to a safe place where they can run around with other kids, and learn to become productive, caring and responsible citizens!
Available for all children ages 7 to 18 years old.
For $25.00 your child can attend Monday - Friday from 10:00AM to 5:00PM. 
We also offer Early Bird Hours where your child can attend from 7:30AM to 5:30PM for an additional $5.00/child per day.
Summer Applications are located at our main office (823 Pearl Street).
All new members MUST ATTEND a new member meeting prior to Summer Sign Up. New Member meetings are every Wednesday at 6:15PM. Parent and Child must be present. Please call before attending incase of any changes. 
For more information, give us a call today at 712-258-5545.