Character & Leadership
Our Character and Leadership programs focus on developing skills in leadership, decision-making, community involvement; and celebrating our national heritage.
The programs empower young people to:
support and influence their community;
sustain meaningful relationships;
develop a positive self-image;
participate in the democratic process; and
respect their own and others' cultural identities.
These programs include:

Torch Clubs are chartered, small-group leadership and service clubs for boys & girls ages 11 to 13.
A Torch Club is a powerful vehicle through which Club staff can help meet the special character development needs of younger adolescents at a critical stage in their life.
Torch Club members learn to elect officers and work together to implement activities in four areas: service to Club and community; education; health and fitness; and social recreation.
The National Torch Club Awards are presented annually to Torch Clubs with outstanding programs and activities in each area. Each year, Torch Club members from across the country take part in a service learning experience through the National Torch Club Project. Cash awards ranging from $500 to $2,500 are presented to the top entries.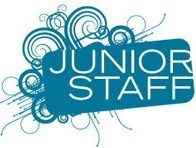 Junior Staff is a small-group program that is both practical and user friendly. It assists Club members ages 13 to 18 in exploring a career in youth or human services, particularly Boys & Girls Club work. Young people prepare for future roles as human services professionals by participating in career development activities, discovering the importance of community service, building customer service skills and completing a Club apprenticeship. Clubs that implement this program make an investment in the development of Club members' interpersonal skills, work ethic and sense of community responsibility.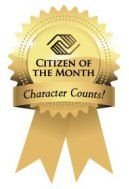 Citizen of the Month
The Boys & Girls Club of Siouxland's premier recognition program for Club Members
Goal
As a youth development organization, the Boys & Girls Club of Siouxland encourages all of our members to be productive citizens in the community by promoting service to Club, community and family; academic success; strong moral character; life goals; and leadership.
Overview
The Citizen of the Month Award is a way to teach, encourage and recognize our Members for displaying good character and service. The Citizen of the Month program focuses on six core values which we call the Six Pillars:
Trustworthiness (January, July)
Respect (February, August)
Responsibility (March, September)
Fairness (April, October)
Caring (May, November)
Citizenship (June, December)