Sports, Fitness & Recreation
These Club programs help develop fitness, a positive use of leisure time, reduction of stress, appreciation for the environment and social and interpersonal skills.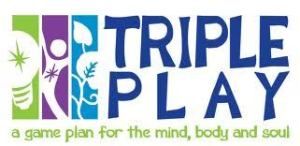 Triple Play is a dynamic wellness program that demonstrates how eating right, keeping fit and forming positive relationships add up to a healthy lifestyle. The goal of the Triple Play program is to improve Club members' knowledge of healthy habits; increase the number of hours per day they participate in physical activities; and strengthen their ability to interact positively with others and engage in positive relationships.


Triple Play Parents Game Plan
We all have a role in making sure our young people adopt lifelong, healthy lifestyles that include vigorous physical activity and a balanced diet. Because parents play such a critical role in the development of a child's physical and social well-being, BGCA and Coca-Cola wanted to give them a tool that could be used at home – where healthy habits start, are modeled and reinforced.
The Triple Play Parents Game Plan offers a holistic approach with three key areas of focus:
Mind: Develops a knowledge base for young people to acquire healthy habits, such as making smart food choices, understanding appropriate portion sizes and creating fun and balanced meals.
Body: Promotes young people becoming more physically active through fun daily fitness, including activities to get kids active and moving.
Soul: Strengthens interpersonal skills, positive behavior and good character through social recreation programs and activities.

The First Tee is an international youth development organization introducing the game of golf and its inherent values to young people. Through after school and in school programs, it helps shape the lives of young people from all walks of life by reinforcing values like integrity, respect and perseverance through the game of golf.