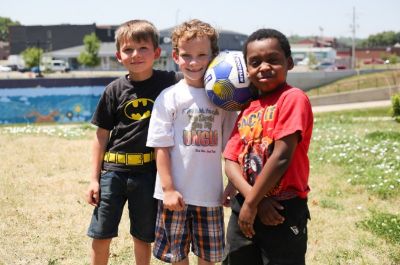 The mission of the Boys & Girls Clubs of Siouxland is to inspire and enable all young people, especially those who need us the most, to reach their full potential as productive, caring and responsible citizens.
The Boys & Girls Clubs of Siouxland Provides:
After school programs and activities
A Summer Day Program, Monday – Friday
Snacks and meals are offered
A safe place to learn and grow
Ongoing relationships with caring, adult professionals
Life-enhancing programs and character development experiences
Hope and opportunity
What We Offer
Fun! Rule number one for almost everything that happens at the Club is that it must be fun.
A safe place: The Club is a safe place where young people can come to enjoy themselves and their friends.
Opportunities: Club members have the opportunity to learn, grow, give back to the community, discover their needs, set goals, and meet new friends.
Schedule of great activities: From simple games to leadership opportunities, we offer a wide range of activities. Contact us for more information about our programs.
Age appropriate services: The Boys & Girls Clubs of Siouxland strives to meet the youth development needs in our community.  Stop by, meet our staff, and learn more about what we have to offer.
The Club is Special
Professional Leadership: We have full-time professional leadership supplemented by part-time youth workers and volunteers.
Builds Leadership: Our Club programs help to instill good character traits in boys & girls, even those youth in danger of acquiring unacceptable habits and attitudes.
Assures that all boys & girls can belong: Membership dues are kept low so that all can afford to belong.  No one will be deterred from joining.
Building Centered: Activities are conducted in the warm, friendly atmosphere of our facility, specially designed for such programs.
Guidance Oriented: The Boys & Girls Club of Siouxland emphasizes positive values in the relationships members have with each other and their adult leaders. We help youth make appropriate and satisfying choices in their physical, educational, personal and social lives.